Allweb Marketing specializes in Western Slope SEO
Allweb is located in the Western Slope area so we know the local markets well.  Gilbert Maynard, the owner of Allweb has
been a local business owner and entrepreneur in the area for over 20 years.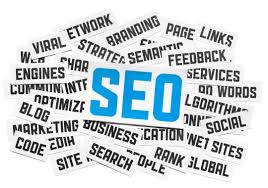 Web Marketing services by Allweb
Western Slope Local SEO – Social Media Marketing – Reputation Management – Video Marketing
Is your company getting the visibility that it needs to be profitable and continue to grow in the of Western Slope, Colorado?
Are you on the first page of Google for your business keywords?  If not, your business needs Search Engine Optimization (SEO) by Allweb Marketing.
Are there negative reviews for your business that show up in a Google search for your business keywords?  If so, you are losing money and sales daily.
Your business needs reputation management services by Allweb Marketing.  We can make sure that your reputation is not being tarnished by your competitors or unreasonable customers.
Yellow pages are dead, print media is dying and people only watch TV for entertainment. What's left to reach your audience?
Internet Marketing – Web Search – Search Engine Optimization – Social Media – Email – (PPC) Pay per click advertising
Everyone is moving to the internet. 90% of consumers visit the website of the company they are going to visit, whether you are an auto dealer, cosmetic physician, personal injury attorney, bankruptcy lawyer, DUI attorney or a restaurant, your customers are looking you up to see what type of reviews you have and if your reviews are less than 3.0, then the consumers will pass you up for your competitor that has 3.0 or higher ratings.
Why does your business need Western Slope SEO services by Allweb
80% of those who are searching for you use Google to search for you business/service.
Five quick steps to evaluate your business web presence:
When you search for a main keyword phrase that you want to be found for like, "your city your product or service", does your webpage show up on the first page of Google?
Does your website contain current information and relevant topics that your visitors are looking for?
Do your business social media sites link to each other and present a consistent message to users?
Does your website present a credible call to action?
Do you have a contact form and/or email on every page of your website in case someone wants to contact you when they are on a specific page?
Get Western Slope SEO services
If you have answered "No" or "I don't know" to any of the above 5 steps to increase traffic to your site, then you are losing out on revenue every day.
You can either fix the problems yourself or you can contact us and we can work on getting these issues resolved with 90 days.

More Western Slope and near by area information
Western Slope weather
[weather city="Grand Junction" state="Colorado"]
Western Slope Colorado map
[google-map location="Grand Junction CO"]
[
Relevant Wikipedia Search
]