---
Every business has different needs for their own internet marketing campaign.
Need to increase your search engine traffic, or looking to break into a new market with paid advertising?
Allweb does not do "one size fits all" work. We will make an effort to gain insight into what your business needs for successful online marketing results. Allweb is a custom solution provider of Grand Junction SEO for all of our clients.
Maybe you have a promotional video that isn't delivering the return you'd hope for? No matter your goals, we have proven solutions to match. We will research, plan and execute a profitable online marketing campaign, combining techniques to earn you amazing returns.
---
---

Does Your Website Make Money For You?
Increase Your Exposure
Give your business the exposure it needs to win market share by dominating the rankings in Google searches for your product and service keywords. Allweb can rank your business website, your business Facebook and all other business social profiles onto page one of Google. Ranking all of your social profiles means market domination for your online marketing campaigns.
Grow Your Customer Base
One of your online marketing goals has got to be growing your customer base. If you are not gaining new customers then your business is effectively dying. Allweb Marketing will build your business website and social media profiles into valuable customer getting assets.
Increase Your Revenue
If your business acquires new customers on a regular basis, more revenue will be realized. When you employ quality Search Engine Optimization that attracts more customers, additional revenue and income building opportunities will follow.
Build Your Brand
By dominating Google searches and engaging your customers on social media websites you will establish your company as the market leader. By building trust and authority in the eyes of your customers you will add value to your brand. Your company brand needs to be seen first by your customers.
Rank Your Website
We rank your company website and all social media profiles and directory pages that can bring customers back to your business page. We configure your website to allow visitors to submit their information which allows you to market your products and services.
We partner with you
You'll have our cell phone numbers and personal emails with complete access to us. We are here to help you so whether you have a question, a problem to resolve or in need of an update, we would be happy to serve you. We are not a typical SEO agency. You'll get to appreciate Allweb as your team players.
Progress Reports
Every month Allweb provides a detailed progress report that informs you of all the success that we are bring to your web marketing campaign. We will keep you informed of new opportunities and make sure you know how we are earning your business every month.
Allweb Innovations
Allweb is a member company in several of the best SEO mastermind groups in the county. We are using new technology before most SEO agencies have ever heard of it. We maintain industry best practices and deploy the strongest available technology. We consistently out perform conventional SEO agencies that are unable to rank your business website.
Allweb ranking your site on page one of Google = More Profit
Grand Junction SEO,
Web Design and Internet Marketing
If your website is not on page 1 of Google for your business, products, or services, then you are losing money to your competitors that rank ahead of you. You might be asking why do I need SEO Expert on a local level? Because the internet, along with a smartphone in everyone's hand, has replaced the phone book in many homes, and people will turn to local searches to find businesses in their area that can meet their needs.
We can help you get your website mobile optimized and found on Google so you dominate your competition. We'd like to provide you with a free consultation and website analysis, and then give you an honest assessment of the changes that we could make to improve your business.
Watch the video for an overview of services we provide that can help you turbo charge your business. Contact us at (970) 235-2123 to get started today!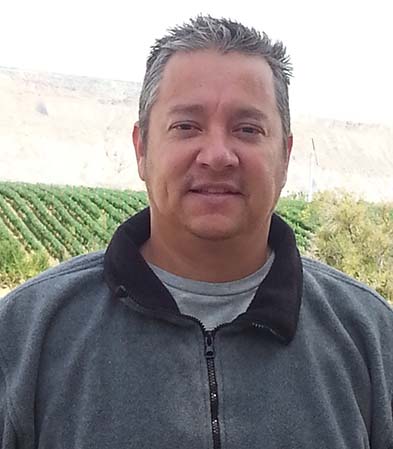 Allweb Marketing Service Offerings
Grand Junction SEO, Web Design and Internet Marketing
If you want to dominate your market by taking the whole page one search results, Allweb can rank your social media pages on page one of Google, just like your business website. Imagine having your business website ranked number one on Google, followed by your facebook, twitter, yelp, pinterest, Google My Business, etc.
If your product or service converts visitors to buyers, our Google domination service may be a great investment for your company.
If you need a redesign or total makeover, we specialize in creating high converting, mobile friendly websites. Allweb will bring the latest WordPress technology to your website design that highlights your products and services. Our cutting edge design will rank well in Google searches and provide an excellent user experience. Google loves our mobile optimized designs that mobile device users need.
Grand Junction Web Design
Allweb Marketing's Web Design Service provides custom web development to small businesses, brands, and professionals. We are WordPress experts committed to designing responsive websites that engage your customers, stimulate traffic, and cultivate your brand. We build value and help our San Francisco-based clients to achieve each their unique business goals by connecting sustainable technology, clean design, and exceptional service. Explore our web design, e-commerce store, logo design, brand identity, copywriting, and photography solutions and contact us today!
We blend technology and creativity, combining two extraordinary mediums in one process – opening up an exciting new frontier of forward thinking design and improving the way the web looks one website at a time. Allweb Marketing's Web Design is a pioneering web design process that has developed exquisite site designs and redesigns at competitive prices. We have the resources, vision, and experience to design any site for any company with integrity and style. We offer an effective design solution with sites that are attractive and functional and can meet both your budget and deadline concerns. Let us take the confusion out of developing a website that fits your unique needs. We specialize in small to medium business website design and can get your website up and running quickly and on budget. Local SEO campaigns can help a geographically based business rule the search engines. We are a Grand Junction, Colorado website design company that specializes in website solutions for small to medium businesses looking to succeed online. Our long list of satisfied customers have come to rely on our commitment to their success and the reliable, expert website and online SEO expertise we provide on an ongoing basis. A website should be professional, easy to navigate, but most importantly, a powerful marketing tool that allows potential clients to learn more about what your company has to offer.
Good Content That Leads To Better SEO
Arguably the most important component of any website: great content! Count on Allweb for relevant, applicable, engaging and interesting content and blog writing services that are in line with your online marketing goals. Deliver real value to your clients with an informative and attractive SEO friendly website. Contact us to learn more about Web Design and our services.
By combining exceptional design and strategy with our streamlined design and development process, search engine optimization, and social media integration, Allweb creates award winning digital solutions that are the best in the industry.
WordPress Custom Designs
We specialize in custom WordPress design and development. Wordpress is an open source CMS, meaning it is the premier tool to manage the content of your website.
Fast Turnaround
The number one question we get is, "How quickly can you have the site finished?". At Allweb, we're committed to delivering quality design and development at very fast speeds. It should take about 7 business days to see the first draft of the web design.
Search Engine Optimization
All of our sites are developed and optimized to be easily found by Google. We make sure that your meta tags, keywords and link structure are properly configured, and also create an xml site-map of your website which we submit to Google insuring proper and quick indexing.
Mobile Compatibility
Our sites are compatible throughout all mobile devices including iPhones, iPads and Android OS. We do not use Flash Animation in any of our designs and all slideshows, galleries and videos are viewable on all iOS devices. We will also can develop your site for mobile devices and smart phones.
Call Allweb for a website evaluation or a price quote to build a new one at 877 712-7468
Month-to-month contracts. If you're paying for results and a company doesn't deliver, why should you be forced to stick around? Allweb provides a month to month service, in addition we also provide monthly progress reports so you see how we are earning your business every month. Allweb provides high value and a return on your investment every month you keep us working for you.
Leverage the power of social media to drive customers to your website. Social Media is the fastest way to make your customers aware of new products and services. Allweb can manage your business social media profiles. We can provide daily content to post so that your customers remain engaged with you brand.
Video Marketing is the fastest growing segment of online marketing. If a picture is worth 1000 words, video is worth 10,000 words. A video can showcase your products and services in a way that engages your customers better than text and images. Allweb can rank a video for your product and service keywords. We can produce MANY videos that rank for the keywords that your customers are using to find information and vendors.
Grand Junction SEO by Allweb Marketing
Local SEO – Social Media Marketing – Reputation Management – Video Marketing
Is your company getting the visibility that it needs to be profitable and continue to grow?  If not there is a Grand Junction SEO company that can upgrade your business website.
Are you on the first page of Google for your business keywords?  If not, your business needs Search Engine Optimization (SEO) by Allweb Marketing.
Are there negative reviews for your business that show up in a Google search for your business keywords?  If so, you are losing money and sales daily.
Your business needs reputation management services by Allweb Marketing.  We can make sure that your reputation is not being tarnished by your competitors or unreasonable customers.
Yellow pages are dead, print media is dying and people only watch TV for entertainment. What's left to reach your audience?
Internet Marketing – Web Search – Search Engine Optimization – Social Media – Email – (PPC) Pay per click advertising
Everyone is moving to the internet. 90% of consumers visit the website of the company they are going to visit, whether you are an auto dealer, cosmetic physician, personal injury attorney, bankruptcy lawyer, DUI attorney or a restaurant, your customers are looking you up to see what type of reviews you have and if your reviews are less than 3.0, then the consumers will pass you up for your competitor that has 3.0 or higher ratings
.
80% of shoppers searching for you, use Google to find products and services.
Five quick steps to evaluate your business web presence:
When you search for a main keyword phrase that you want to be found for like, "your city your product or service", does your webpage show up on the first page of Google?
Does your website contain current information and relevant topics that your visitors are looking for?
Do your business social media sites link to each other and present a consistent message to users?
Does your website present a credible call to action?
Do you have a contact form and/or email on every page of your website in case someone wants to contact you when they are on a specific page?
If you have answered "No" or "I don't know" to any of the above 5 steps to increase traffic to your site, then you are losing out on revenue every day.
You can either fix the problems yourself or you can contact us and we can work on getting these issues resolved with 90 days.
Make Grand Junction SEO work for your business
Take a look at our simplified Grand Junction SEO procedure and how Allweb makes websites rank well:
Specify Goals – What you want to gain from your local SEO marketing
Claim Local Listings – Setting up local pages for your business.
Create Local Content – We will personalize your content.
Get Reviews – Sterling reviews is a great way to boost your rankings!
Check and Remove Duplicates – Monitor your online reputation.
Evaluate Results – We will constantly communicate with you.
Allweb search engine optimization strategies do not make use of black-hat methods.
They are the product of years of constant research and development. Check out our SEO offers through our FREE consultation services.
Grand Junction SEO services
80 TO 85 PERCENT OF CONSUMERS SHOP ON THE WEB – IS YOUR WEBSITE READY?
SEO – Search Engine Optimization
Social Media Management
Website Design
Video Marketing
Lead Generation
Company Branding
Who Is Allweb Marketing? Allweb Marketing is owned by Gilbert Maynard, a twenty year veteran of various Colorado business niches.  Allweb's working philosophy is to provide unrivaled value to business owners.  Our service offering can not be equaled due to our drive to offer the greatest use of technology and strategies available. Allweb is a professional Search Engine Optimization firm located in Grand Junction, Colorado.  Allweb specializes in serving Western Colorado businesses.  Allweb also provides SEO services to clients located throughout the country. Some industries that Allweb Marketing specializes in are:
Construction
Engineering
Oil and Gas
Medical
Heavy Equipment
We are here to help you:  Target your online customers, Dominate your competition and Make more money Allweb-Marketing.com is ready to help you improve your search engine results today.
New businesses and startups
The main reason so many small businesses fail during their first or second year is not due to lack of funds – but lack of visibility. But just hiring any SEO company is not enough, either. You need someone with the experience, the certification, and a track record of excellence. A true SEO pro will save you time, money and effort by targeting the right audience: your market. So stop wasting time and get the right help.
Allweb knows the best SEO strategies for your new business.
Grand Junction SEO, Web Design and Internet Marketing
THE ALLWEB SEO PROCESS
Make the Web work for you.
Take a look at our simplified SEO procedure on how we make websites rank:
Specify Goals – What you want to gain from your local SEO marketing
Claim Local Listings – Setting up local pages for your business.
Create Local Content – We will personalize your content.
Get Reviews – Sterling reviews is a great way to boost your rankings!
Check and Remove Duplicates – Monitor your online reputation.
Evaluate Results – We will constantly communicate with you.
Our search engine optimization strategies do not make use of black-hat methods. They are the industries best practices and the product of years of constant research and development. Check out our affordable SEO offers through our FREE consultation services.
Allweb services the entire Western Slope of Colorado and the entire Grand Junction are including zip codes 81501, 81502, 81503, 81504, 81505, 81506.
Allweb offers Grand Junction SEO services throughout the 970 area code.
Allweb Marketing Location Map
Allweb Marketing | SEO Web Design | Internet Marketing | Get more customers from your website
Allweb Marketing is a search engine optimization (SEO) and web design agency. Get your website onto the first page of Google.
Allweb built an incredible business website for us and got it onto the first page of Google search results in just a few weeks!
Grand Junction Colorado SEO and Web Design