Google review for Allweb Marketing
We really appreciate it when our clients leave Google reviews for our services.  Many clients
say that they are not sure how to leave a Google review for us, so we made this quick video
showing how to leave Allweb a Google review.  You can also use this example to tell your own
customer how to give your business a Google review.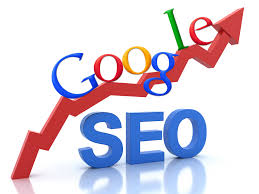 Reviews become even more important when people Google your company by name. They're your leads to lose: They're thinking hard about taking the next step (visiting your site, calling you, etc.). That's the time to impress those people.
Not having reviews is not a wise option.
When potential customers see you in Google's local search results, they'll only see the number of Google reviews you have, and your average "star" rating.
Doesn't matter if you have 70 reviews on Yelp and 200 on Facebook. If you have no Google reviews, it will appear as though you have no reviews at all. They're less likely to consider you, and more likely to check out your competitors.
Google is often the first point of contact between a customer and a business. From finding businesses nearby to planning itineraries for upcoming trips to looking up a forgotten phone number, we plug keywords into Google to help us with anything we want to know. And if we want to find out how one business compares to another, we Google to find out about other people's experiences.
Recognizing the need, Google has rolled out its own reviews feature, which allow users to write reviews directly on the business's Google or Google Map listing. Since Google reviews are obviously favoured by the search engine and show up upon every relevant result, if your business wants to have a good presence on Google, the best place to start is by getting more Google reviews.
Why your business should care about Google reviews
Before I overwhelm you with data to convince you of the importance of Google reviews, let me start with a very common example. Let's say I was looking to have brunch somewhere around our Vancouver office, located in the Mount Pleasant neighborhood. A quick Google search shows me a list of restaurants in the area that serve brunch.
Right away, I can see user ratings and number of reviews of local restaurants prominently displayed in both the search results and the accompanying map. If I choose to click on the place pin of the restaurant, I can also see brief summaries of the latest reviews shown alongside all the essential information, such as the business's location, hours of operation, and phone number.
recommend me a spot, this is all I would need, as a customer, to get my delicious smoked salmon benny. If the restaurant is open at the time of my search, nearby, and features more positive ratings and reviews than other comparable businesses, it comes out as the winner of this Google query. Thus, for a small business competing against similar establishments in the same neighborhood, Google reviews can often be the crucial tiebreaker between equidistant businesses.